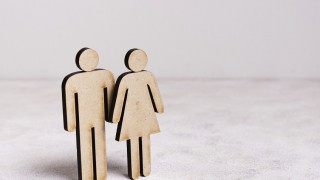 Feb 28, 2022
Gender Gap Widens during COVID-19: The Case of Georgia
Category
Work
Gender inequality has been a persistent (albeit steadily improving) problem for years. The COVID-induced crisis put women in a disproportionately disadvantaged position, jeopardizing decades of progress achieved towards equality between men and women. However, these effects of the pandemic were not universal across countries. This policy brief aims to evaluate the gender-specific effects of the COVID-19 crisis in Georgia, looking at labor market outcomes and entrepreneurial activities. As expected, the impact of the pandemic was not gender-neutral in this regard, being especially harmful for women.
The pandemic and the subsequently adopted measures primarily adversely affected contact-intensive sectors (where the worker is required to perform tasks in close physical proximity to other people) that predominantly employ women.
As the Georgian economy rebounds after the crisis, we show that the widened gender gaps are partially offset only in certain aspects. In order to countervail the disproportionate effects of the pandemic, targeted policy measures are needed to stimulate women's economic activity.